We do not perform chrome plating.
We're sorry for any inconvenience this may cause.
Metal Plating Company in Tulsa, OK
Since 1964, Modern Plating Company, Inc. has been a premier provider of metal plating services in Tulsa, OK and surrounding areas. We specialize in electroless nickel, anodize, chemical film, passivate, silver, tin, and zinc. Contact us today for more information!
Your Local Electroplating Company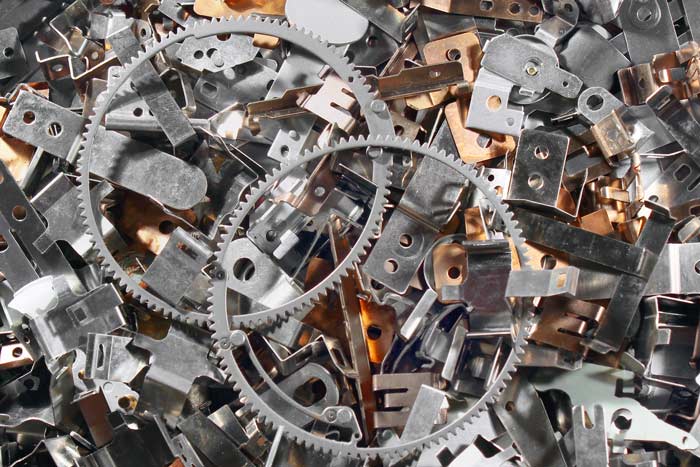 Without the right finishing treatment, metal parts and components can quickly succumb to duress and damage. Through a passivation, anodization and a wide range of metal plating techniques, it's possible to protect metal and imbue it with properties to help it last sustainably—including strength, resistance and inertness. When you're looking for a plating service in Tulsa, Broken Arrow, Sand Springs, and New Tulsa, OK, look no further than Modern Plating Company, Inc. For decades, we've been assisting customers in plating their metal products. We offer a wide range of plating services and are seasoned in working with nickel, zinc, silver and tin coatings.
Our metal plating company in Tulsa, OK welcomes projects of all sizes and scopes. We have the capacity to tackle huge runs from companies looking for thousands of parts to be plated, yet we have the detail and flexibility to work on single-part projects brought to us by private customers. Our experience stretches across a wide range of industries and products—we most frequently work with oil and gas, electrical, automotive and engineering customers, delivering finished metal components that meet ASTM standards and MIL specs. We invite you to consult with one of our knowledgeable experts today for more information about how we can deliver excellence to your project.
Our metal plating company is locally-owned and –operated in Tulsa, OK.
We offer super-fast turnaround time of 3-5 days on most projects!
We offer complete inventory tracking from start to finish on your project, for superior job management.
We're pleased to offer honest quotes on our services upfront.
We've been in business as an electroplating company since 1964!
Family owned and operated metal plating company in Tulsa, OK and serving the surrounding areas:
Broken Arrow, OK
Muskogee, OK
Oklahoma City, OK
Norman, OK
Rogers County
Wagoner County
Creek County
Osage County
Lincoln County
Stillwater, OK
Bartlesville, OK
Enid, OK
Cherokee County
Ottawa County
Delaware County
Adair County
Okfuskee County
Finish Your Project
If you're looking for electroless nickel coating or a wide range of other metal services for your project, get in touch with our electroplating company today for a free estimate on service.
Contact us